When running a company, several different elements come into play. You've got to keep track of inventory, manage employee schedules, and process customer payments-to name just a few things.
Billing and invoicing are very crucial elements of any business. After all, you can only stay in business if you're getting paid. This is where invoice and estimate software comes in.
In your search for invoicing software and across the board, from basic to pro packages, you'll see a lot of licenses, subscriptions, and upfront costs. In this blog, we'll look at the top 5 cheap invoice & estimate software worth checking out.
1. ZarMoney
Do you struggle to track your inventory, payroll, and expenses? Do you want to spend weekly hours entering data into various finance programs? Do you want to be aware of the latest news, price changes, and more without manually inputting the data?
As a business owner, you know the significance of money coming in. Here are some great ZarMoney options for invoice and estimate software that won't break the bank.
ZarMoney is a fully integrated solution that handles all the tedious tasks. With ZarMoney, you won't need to spend weekly hours entering data into various programs.
Instead, you can import your bank details and credit card accounts, and all of the software's advanced features will automatically update. Let's go through some key features that make ZarMoney stand out:
Fully integrated solution
Efficient task automation
Attractive design
Mobile-friendly
Invoicing and estimating
Credit cards & bank accounts import
ZarMoney is an online invoicing and estimating software created with small businesses in mind. A free trial is available for you to test out the software with three pricing plans to choose from starting from just $15:
ZarMoney Entrepreneur
ZarMoney Small Business
ZarMoney Enterprise
ZarMoney is a simple yet powerful tool that will eliminate the frustration of keeping track of your finances. You can easily navigate different tabs to create invoices and estimates or work on any other aspect of your company's finances.
So, if you want a way to get paid without spending a lot of money, check out ZarMoney. Whatever issue your business is having, it may be the solution to your problem.
2. FreshBooks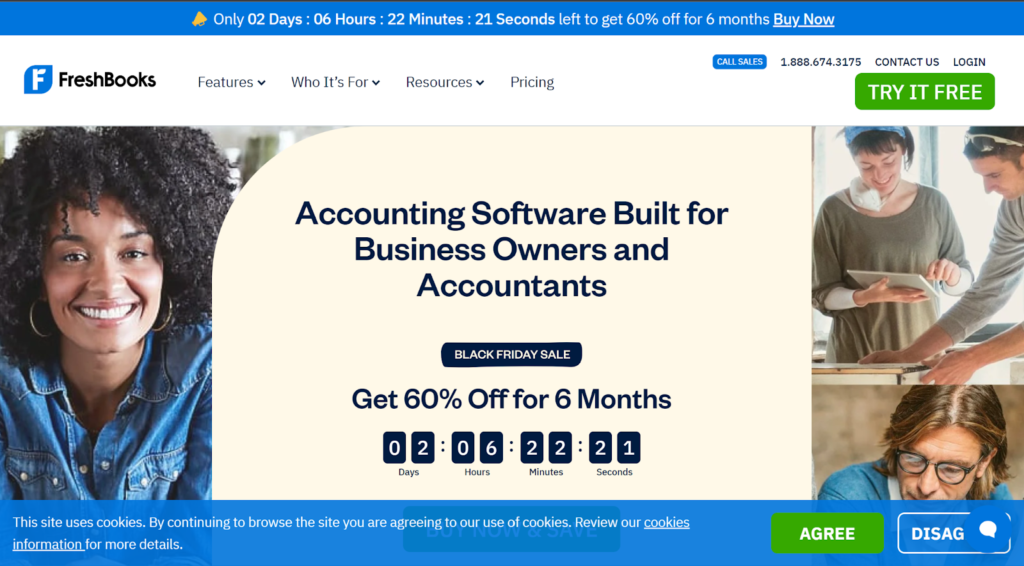 FreshBooks is an online accounting software for small company owners. It offers online invoicing and customizable estimates for businesses that use standard accounting practices. A free trial is available, and then there are four pricing plans to choose from, which start from a minimum of $15:
FreshBooks Lite
FreshBooks Plus
FreshBooks Premium
FreshBooks Select
It is a reasonable option for freelancers and solopreneurs who need to keep track of their business finances. Since it's a cloud-based solution, you can access your data anywhere. Additionally, you can use its free version to create invoices and receive payments via PayPal or your business' preferred credit card. FreshBooks also has an app for Android and iOS users to view and send invoices.
3. Xero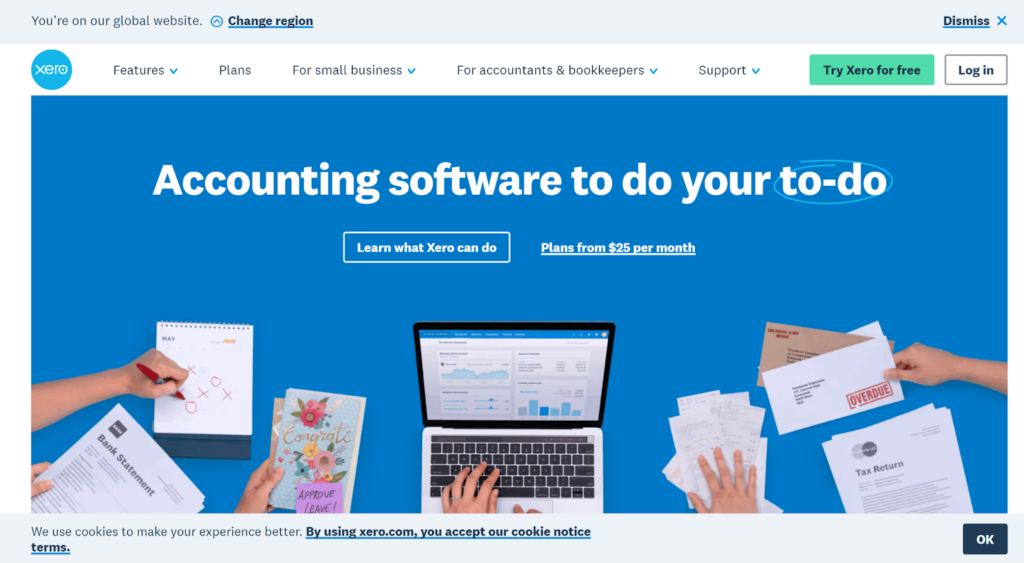 Xero is an accounting application designed for small company accounting. It offers basic bookkeeping and business management tools, online invoicing, and estimates. A free version is available, but to use all the app's capabilities, you need to subscribe to one of Xero's paid plans which starts at $12:
Xero Starter
Xero Standard
Xero Premium
Xero is a great choice for small businesses because it's easy to use and doesn't require any technical skills to set up. Additionally, it has a simple login process, so non-tech managers can navigate it without problems.
The biggest advantage is that it has a native iPad and iPhone app that allows users to view and send invoices from anywhere. This flexibility is priceless for contractors who need to keep track of the many jobs they have going on at once.
4. QuickBooks Online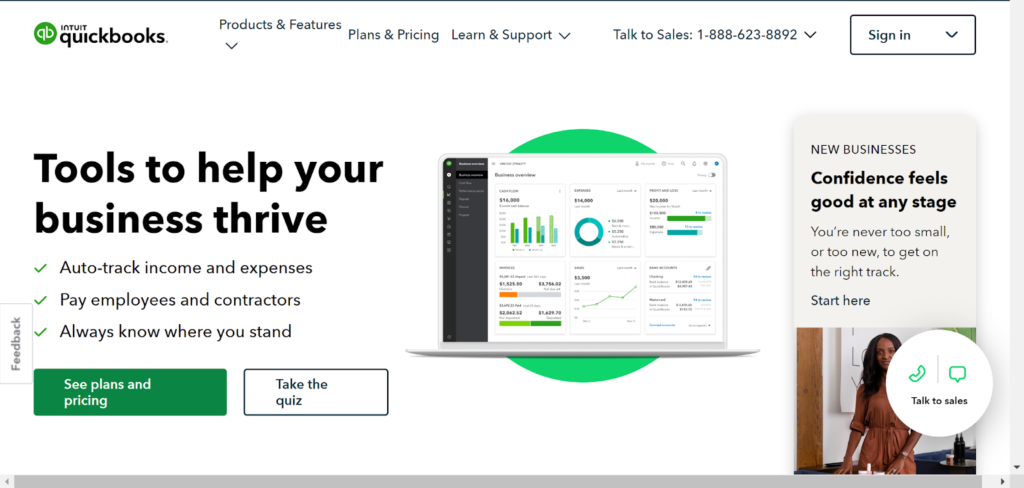 QuickBooks Online is the brand name of Intuit's online version of its popular accounting software. It is a cloud-based service that does the bookkeeping for you, and you can access your data anywhere.
You do get a free trial for QuickBooks for 30 days, but you will have to select a plan which ranges from $30 to up to $200 in these four pricing plans:
QuickBooks Simple Start
QuickBooks Essentials
QuickBooks Plus
QuickBooks Advanced
This software offers professional-specific features. One of its standout features is the ability to generate invoices, estimate bills, track time, and handle payroll from a single screen.
It also makes creating invoices extremely easy. Simply type in the hours you worked and the rate you are paid and hit enter. The app will then generate the invoice automatically.
Most people don't even know that QuickBooks has a contractor product line. These products are specially designed for accountants, small businesses, and freelancers.
5. Wave
Wave is a web-based invoicing solution that mainly serves businesses that sell online. It offers a simple, clean interface, and a free version is available for everyone, but with very limited features, and to use all of the features, you need to use paid plans starting at $12/mo.
What sets Wave apart from the rest is that it has a shopping cart integration that allows you to track your customers' products in their carts but have yet to pay for them. This feature is called "Shopping Carts" and is available for businesses that sell physical products and services online. It keeps track of all the products in their cart but doesn't pay for them.
This feature can also be helpful for online stores that want to offer promotions without paying for a shopping cart solution. Like most other solutions on this list, Wave also has apps for iOS and Android users that allow them to view and send invoices from anywhere.
Bottom Line
While many free and cheap invoice and estimated software options exist, not all are created equal. Some lack features that businesses need, while others are difficult to use. Therefore, when choosing invoice and estimate software, it's essential to find one that is affordable and has the features you need.
ZarMoney is a robust accounting software that provides simple and cost-effective solutions. With its affordable solutions, send invoices immediately and streamline all your accounting operations. Start using ZarMoney now to acquire the best accounting practices.
Please contact sheraitfirm@yahoo.com